Global Medical Grade Tape Market Research Report
Publish Time:
Author: Site Editor
Visit: 254
Also known as surgical tape, medical tapes come in many types and are used in a variety of medical applications, including cloth, paper, waterproof, microporous, and pressure-sensitive adhesives.
Typically, medical tape is permeable, which allows air to penetrate the tape and reach your skin. Breathable medical tapes such as sports medicine tape or cloth tape are usually made of cotton or polyester. Medical paper tape is usually white because it contains zinc oxide. Zinc oxide helps prevent infections like Staphylococcus aureus, commonly known as staph infections. Additionally, medical paper tape is microporous, which means that the pores of the material are microporous but still breathable.
Some people may have sensitive skin and have an allergic reaction to certain medical tapes. However, Vitality Medical offers hypoallergenic medical tape, which will completely prevent you from having an allergic reaction. We also offer elastic tape, foam tape, silk tape and waterproof tape for all your medical taping needs.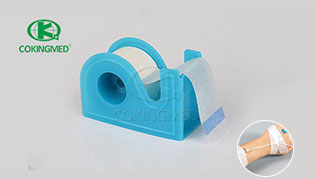 Medical breathable non-woven tape
feature:
-Microporous non-woven material with breathable coating technology that allows the skin to breathe comfortably.
-Made of ultra-thin breathable material that flexes and flexes as you move. Hypoallergenic - suitable for sensitive skin and baby's soft skin.
- Perfect for fixing dressings, splints or tubing.
- No residual adhesive after removal, will not stick to wounds.
-Easy to tear.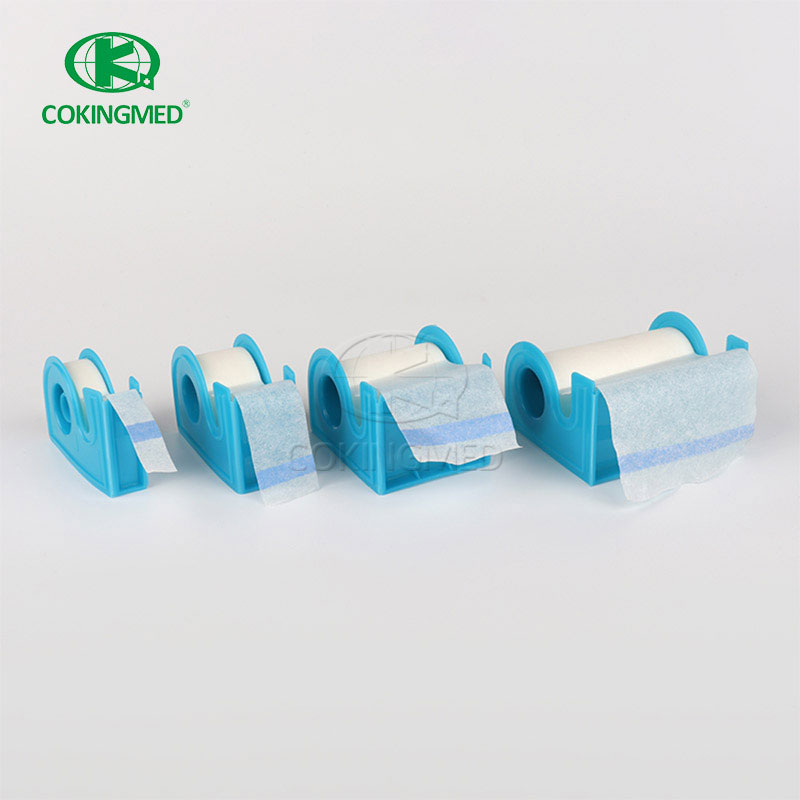 Medical breathable PE tape
-Polyethylene material with unique microporous technology to provide comfort and ability to breathe.
- Medical hypoallergenic pressure sensitive adhesive that is skin friendly, painless and easy to remove.
- Suitable for fixing dressings, splints and tubes.
- Ability to tear hands from all four directions. It is transparent but not reflective after application and is hidden.
Medical tape is often used to secure needles and catheters during infusions and other activities. The most common use of medical tape is to secure auxiliary dressings. Choose tape that has enough adhesion to hold the dressing properly, but not so strong that it sensitizes the skin.
Medical tape can also be used for other activities to protect the body from injury.